Finally. I have 8"x8" art prints up for sale over at my other home on the Internet @bound.for.nowhere . Illustrated, printed, packed, and shipped with love from wherever we happen to be at the time of your purchase 💛🧡❤️ link in the bio 🤙🏼
Today is the day! Head down to @gallery1325 for ART + MUSIC Friday 6.7.19. 7-11 Artists @jonnyalexander @_shelbyling_ @nicholasdanger @makwashere @christin.m.a @chrisavetta @littlehouseink @losfreedomfries Music @shanehalloffical
It's been a long time since I've been in a gallery show. But this Friday that is all changing ❤️ so stoked to be in the @gallery1325 show this Friday 6.7.19. 7-11 Artists @jonnyalexander @_shelbyling_ @nicholasdanger @makwashere @christin.m.a @chrisavetta @littlehouseink @losfreedomfries Music @shanehalloffical
GALLERY 1325 ART + MUSIC Friday 6.7.19. 7-11 @gallery1325 Artists @jonnyalexander @_shelbyling_ @nicholasdanger @makwashere @christin.m.a *flyer artist* @chrisavetta @littlehouseink @losfreedomfries Music @shanehalloffical
Sorry for the radio silence, life has been moving really fast lately. But I'm pretty sure that just means we're livin'. Thank you so very much @diegouchitel for the wonderful photo ❤️
Baby steps will carry you far. Kinda cool that @procreate captures the process of an illustration start to finish.
Bound For Nowhere on Instagram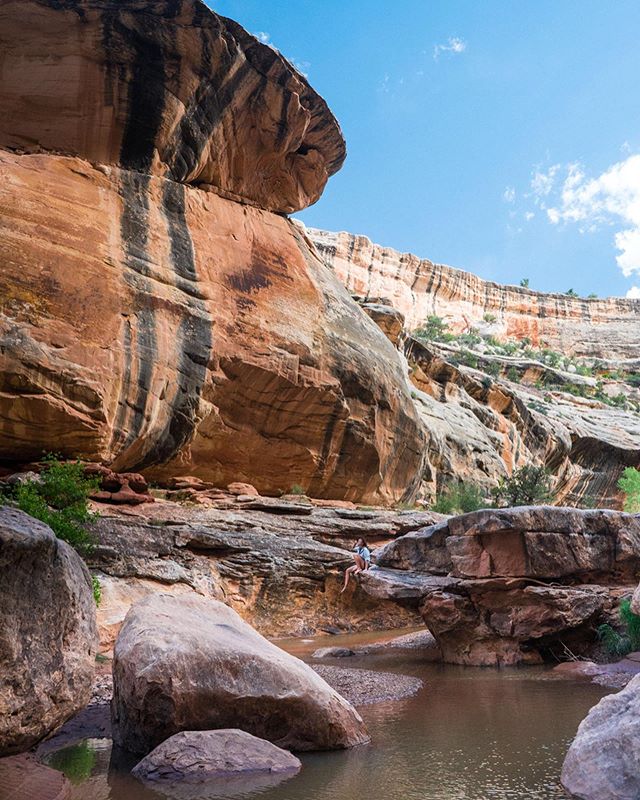 The past few weeks we've spent exploring the Utah portion of the Colorado Plateau with @holidayatsee . If you're not familiar the Colorado Plateau is an area made up by portions of Utah, Colorado, Arizona, and New Mexico. The plateau is largely made up by high elevation desert and is home to the largest concentration of protected land by the National Parks Service. Despite the fact that this is intact desert, we have had very few days in the last month without rain. We stopped at a small market/Ace Hardware/Tanning Salon/Nail Salon/Pizza and Wing joint and was talking to the lady ringing us up and she said we've been getting more rain than anyone has seen in the last 50 years. Even though it's been a little disruptive in terms of our plans, it's pretty incredible to see this place in such rare form. The colors are more saturated, there are more green plants, and the apparently there are flowers blooming that, we hear, haven't bloomed in decades. I like to think that we've been making the most of it. Swipe to see me making my way out to this lil perch. My first attempt at making it out there I slipped and fell back into the water leaving me to do the rest of the hike wet from the chest down 🤦🏼‍♀️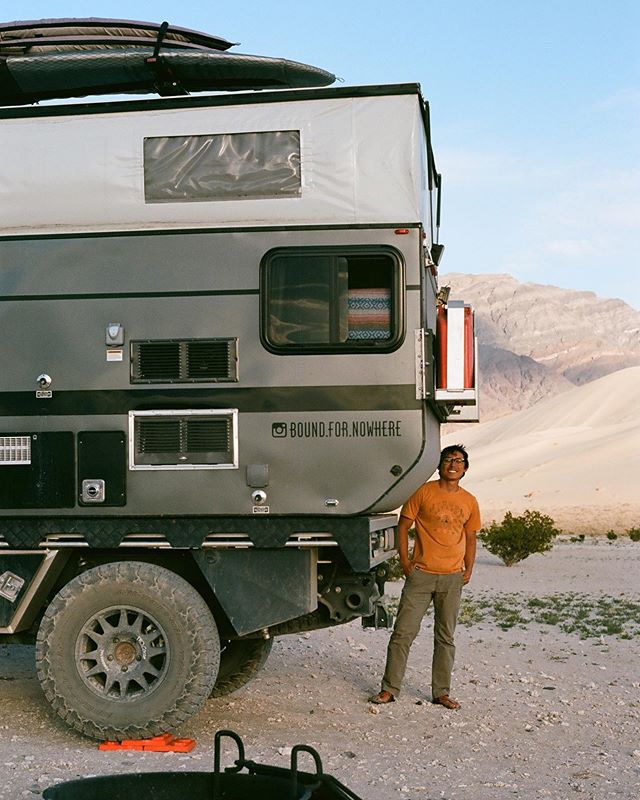 I thought the novelty of owning this new rig (Roxanne) would've worn off by now. Not a single day or drive has gone by without us smiling at each other and saying "I love this rig SO much!". We've been in Utah for nearly a month now, and the unseasonably high volume of rain has made the terrain much more challenging to pass, but time and time again Roxanne proves why we made the decision to switch to this set up. We've winched our friends @holidayatsee out of the worst kind of mud, we don't slow to a crawl on hills, torn up backcountry roads are a cake walk, water crossings aren't a problem, and we waltz through mud as if it was just another paved road. Buying this rig, was terrifying, but we knew that we were making this decision in pursuit of long term goals and previously unattainable places. It feels good to have our decision reaffirmed on a daily basis. Shot in 35mm, Superia 800 @mainlineoverland @fourwheelcampers ❤️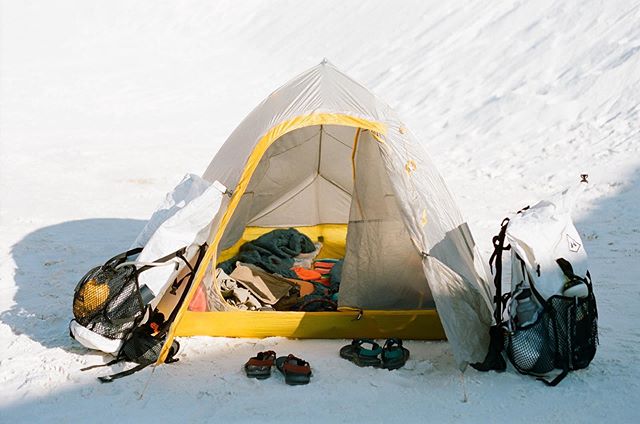 Starting next month this is where we will call home. It took us three years to get the permits to do the John Muir Trail, and we're so excited to finally see this goal to fruition. To make matters even more exciting, Owen's mom will be joining us for the entire 211 miles of hiking through the Sierras. She is one of the most positive and up beat people I have ever met and I can't wait to spend 16 days on trail with her! ❤️ As always we love sharing with you guys the process and thoughts behind all of our endeavours, so we have a blog post live with our JMT Packing Guide (link in the bio). It's not 100% set in stone but we're about 95% of the way there. Feel free to head over to the link in the bio to read though the list and check out the gear. We're very experienced hikers, but not at all with through hiking, so if you see any holes in our planning, we're all ears! If you want us to share any more info, please let us know, we're here to help. Photo taken in 35mm, Portra 400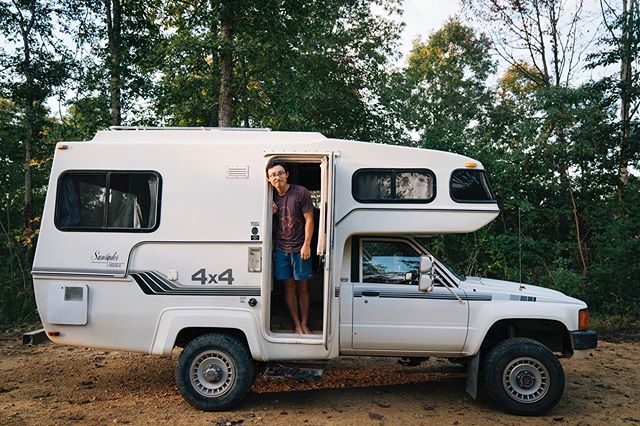 We met @liveworkwander via the internet about a year before we went on the road. Owen reached out to them in hopes of getting some advice about "Vanlife" as we were looking to start our own life on the road. They were more than helpful and even planned to meet up as soon as they came to ATL. Our in-person connection was instant and we've been thick as thieves ever since. Now, we are honored to be peers, the road has brought us so close together despite the many miles that usually separates us. After coming to the conclusion that we needed to sell our Westy, we purchased a 4x4 Sunrader and started our journey east to start the build. That transition was not easy and came with a lot of heartbreak. At the same time Jorge and Jessica were coming to a similar realization about their Westy and it resulted in them joining us on our journey east in a new brand new 4Runner purchased just hours before. We were all mourning, at a loss because our hard fought plans were no longer working, but the passing miles and long philosophical conversations brought clarity to the chaos we were all experiencing. Life on the road isn't easy, but having good friends to keep a smile on your face despite the circumstances is what kept us all going. Jorge & Jessica, we love you and are so happy to see you all back and doing what you do best. You bring us, and so many a helluva lot of joy. Their new season(3) Travel Series is finally live. Link in the bio
GIVEAWAY & RECIPE ALERT!🌮 Food has always been a huge part of our lives. We love to cook and we love to eat. When we started planning for our life on the road it was a goal of mine to keep making and eating delicious and healthy food. That's why we've partnered with @itsamushroom to do a #snackaltering giveaway! You and a friend could win Shrooms Snacks for a year. Yes, you read that correctly. Shrooms for a year! Here's how to enter: Like this picture Follow us @bound.for.nowhere and our friends @itsamushroom Tag your favorite adventure buddy. One person per comment because each is another entry! Easy enough right? Winner will be announced right here on Thursday, June 6th! Good luck! (US residents only) For more information about Shrooms Snacks, head to the link in the bio. #AD ~ Cowboy Caviar Mini Burritos Recipe (VEG/VEGAN) 1 Bag of Shrooms Snacks Crispy Mushrooms (flavor of your choosing, we love the Spicy Jalapeno) 1 Can of Black Beans 1 Cup of Shredded Red Cabbage 1 Can of Corn Optional Shredded Monterey Jack Cheese Fist Full of Cherry Tomatoes 1 Bunch of Cilantro 2 Limes 1/2 Red Onion 1 Jalapeno 2 Chiles de Arbol (optional for extra spice) Couple shakes of your favorite hHot sauce (we use Tapatio, duh) Tajin Chili Lime Salt Avocado Oil Flour Tortillas (we love partially cooked tortillas because they seal better in the toasting process) Mix all ingredients leaving out the Shrooms Snacks, set aside for 10-15 mins to allow for flavor mingling Add filling to tortillas then top with Shrooms Snacks for extra crunch Toast both sides in a hot pan Serve with your choice of sides such as pico, guac, or more Shrooms Snacks!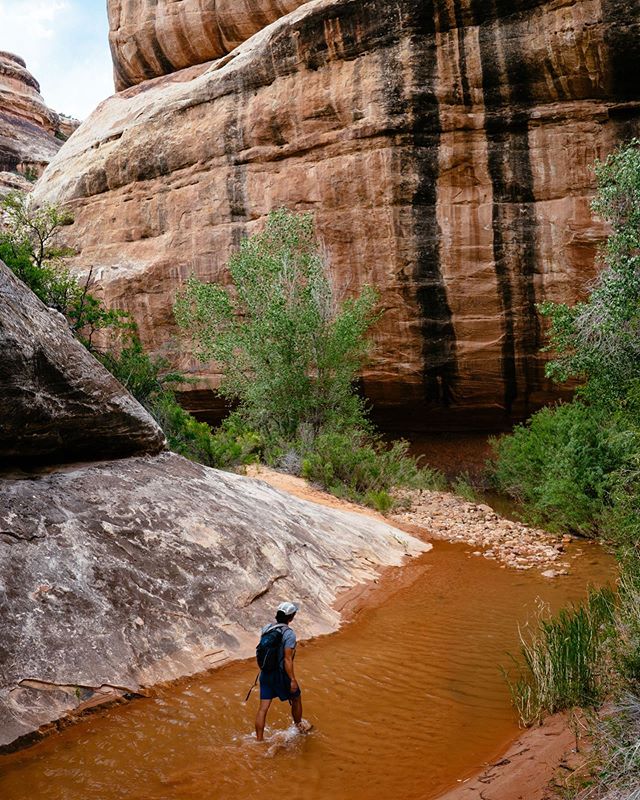 We've spent the past week getting lost in parts of Utah that we've spent little time in. The cell service is scarce, but the views are plentiful... just the way we like it. We'll update you all a bit more when we come up for air.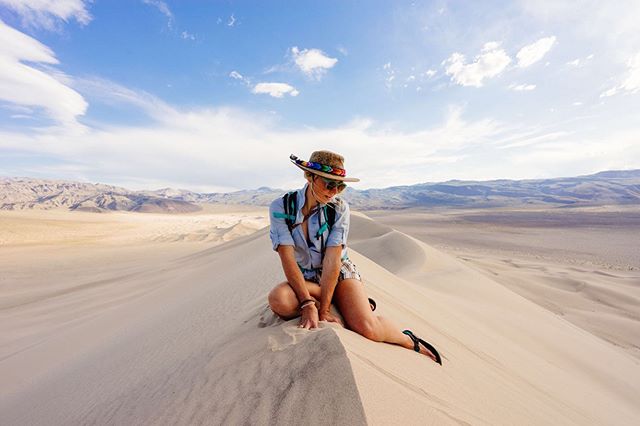 Did you know that some sand dunes are so tall and steep that when the sand starts to shift the dunes actually sing? Singing dunes also known as whistling sand apparently have unique songs depending on the size of the sand grains. These sounded like a helicopter passing every time the wind picked up over the dunes. The vibration during the shifts in the sand were so strong it felt like an earthquake under foot. Hope you all are enjoying your holiday weekend ❤️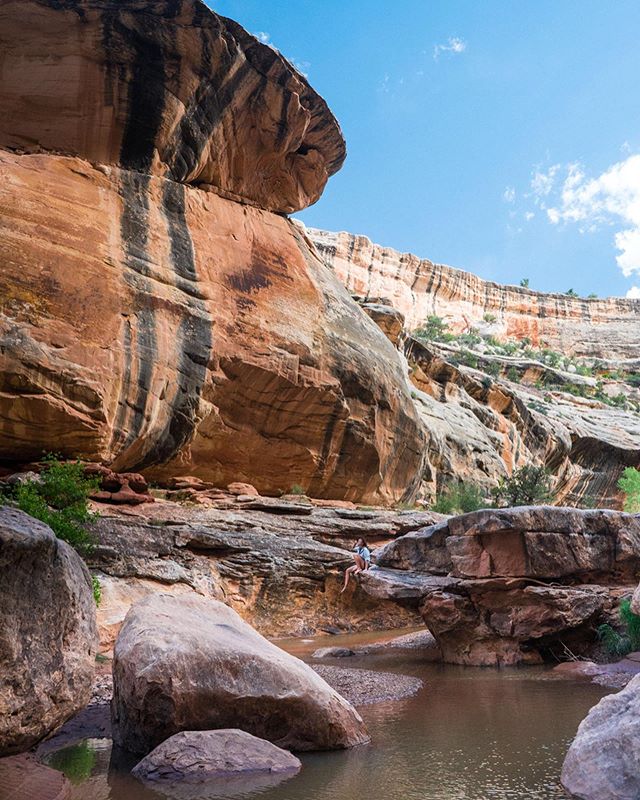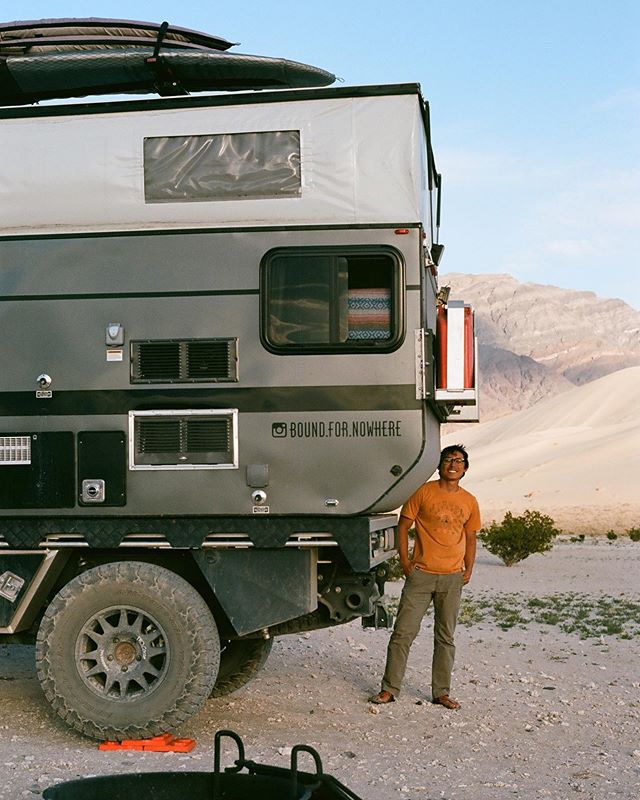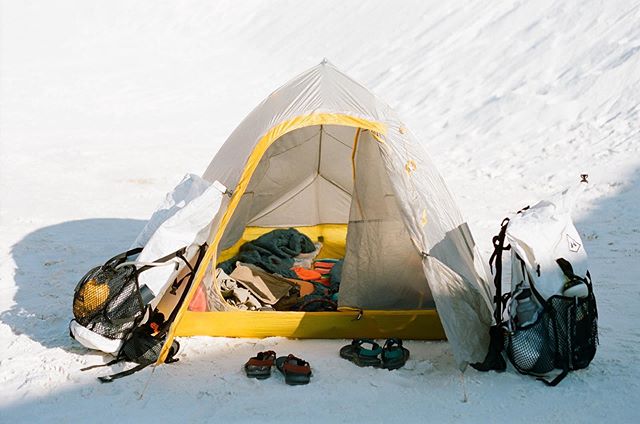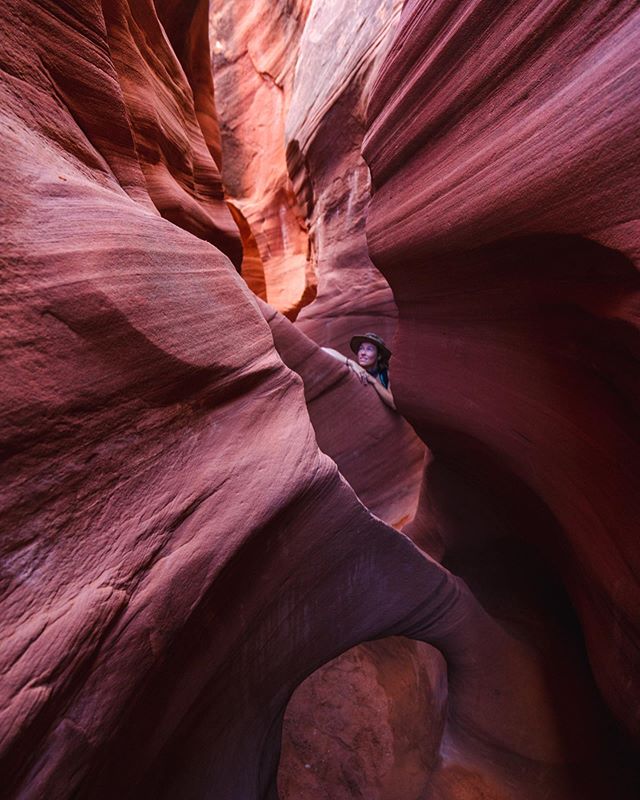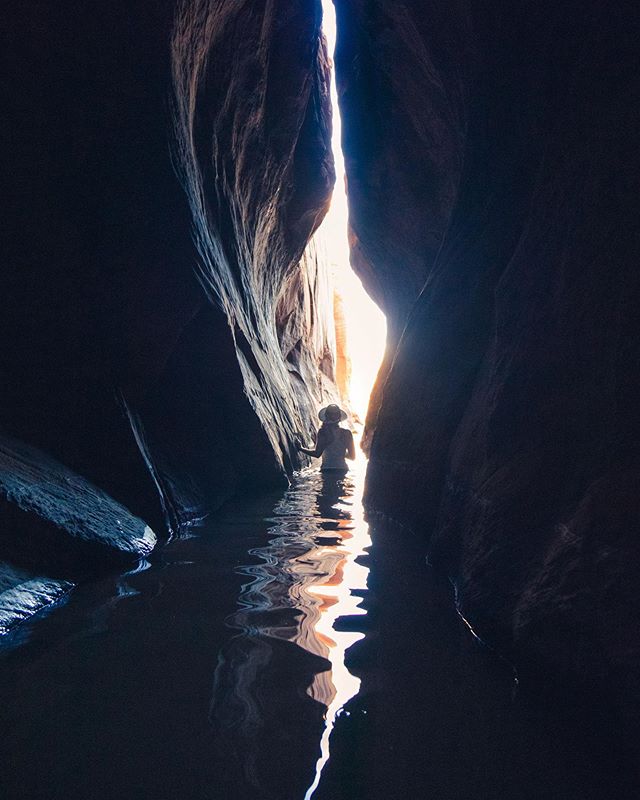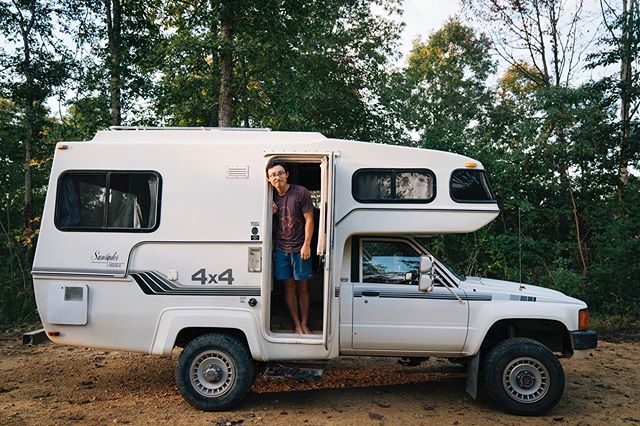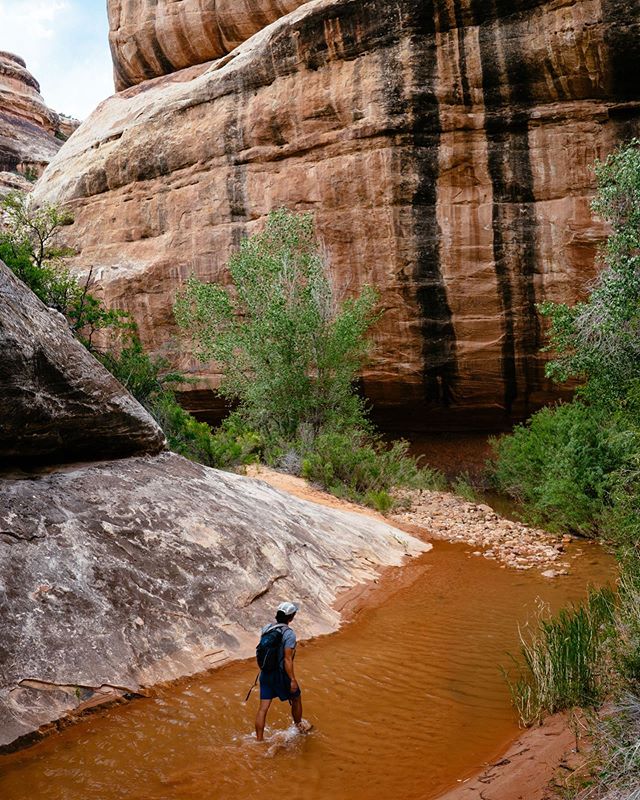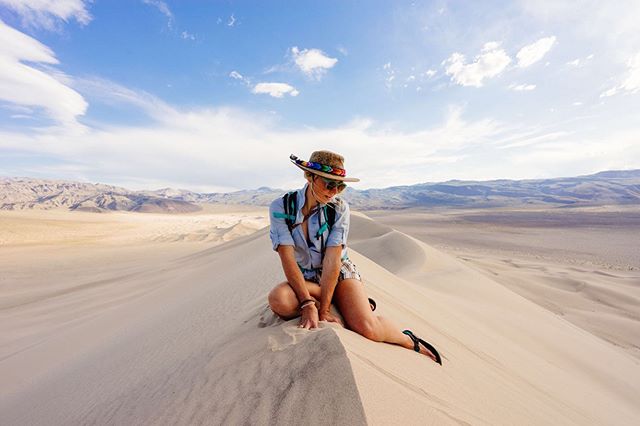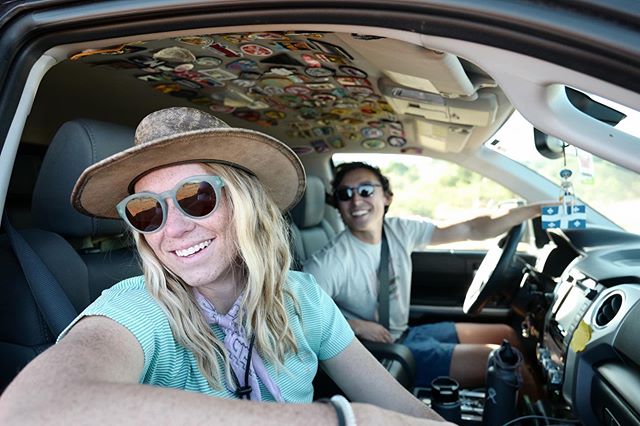 WE WANDER
GIANNA GRACE
Turbo Benson